hår Shampoo Bar – Brightening | 50g
with LEMON & ALMOND
(35 reviews)
Our cult hero. Bring new life to fair and highlighted hair, while soothing and hydrating. With refreshing lemon and nourishing sweet almond.
What makes it special:
Lemon juice.

Brightens blonde hair while antimicrobial and antifungal properties protect and defend your scalp.

Sweet almond oil.

Calming and hydrating, almond oil soothes irritation, helps with UV damage and replenishes dull hair. Rich in nourishing fatty acids. 

Marigold.

Great for soothing irritation and symptoms of dandruff, making way for healthy, glossy growth.

Planet friendly.

Ditch the plastic and the palm oil with this sustainable little bar.

Travel friendly.

Take your revitalising bar anywhere you like – there's no travel limit on solids!

Long lasting.

This little bar can last up to 60 washes!

Naturally brightening.

Our brightening bar is free from artificial colours, parabens, alcohol, SLS, EDTA and petrochemicals.
Keep your hår Shampoo Bars safe and sound whilst on the go or at home with our handy låda storage tins
Good to know:
Made in the UK
Recyclable
Travel friendly
Plastic free

friendly
Vegan
No chemical nasties

hair
For fair
I love the Brightening lemon shampoo bar. It leaves my hair soft and shiny. It feels clean. I love it.
31st March 2022
The shampoo bars are the best ones I've every tried. I've tried out many similar before and somehow always left my hair feeling greasy. I use the brightening and nourishing bars and both leave my hair feeling great. Last a long time too!
17th January 2022
What's inside?
Our products make the most of natural ingredients, including…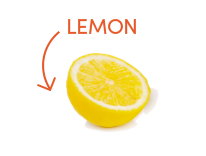 Brightening
Refreshes and revitalises dullness, especially for fair hair.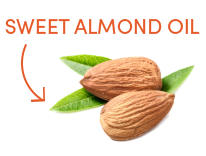 Conditioning
Leaves hair feeling silky-smooth and shiny.
1. Wet your hair
2. Swirl the shampoo bar between your hands or over your hair to create a lather.
3. Massage in to your hair.
4. Rinse and condition (if you'd like to!)
How should I store my hår Shampoo Bar
It's important that you allow the shampoo bar to dry out before storing, especially if the storage option has no drainage. Shampoo bars are water activated, so if left moist they can continue to dissolve. We recommend our hålla soap dishes which are super… Read more
Which Shampoo Bar should I use?
We have 4 different shampoo bars to choose from, so let's help you decide! Nourishing Coconut – All Hair Types A real crowd pleaser! This bar is a great all-rounder that smooths and adds shine to all hair types – Coconut oil is renowned… Read more
How do I use my hår Shampoo Bar?
Once you've wet the hair, swirl your shampoo bar across the hair to release a generous amount of suds that we're sure your hair will love! Once you have given the hair a good wash, rinse thoroughly with warm water. Then condition as normal… Read more
Sodium Coco-Sulfate, Citrus Medica Limonum Juice, Aqua, Parfum, Prunus Amygdalus Dulcis (Sweet Almond) Oil, Calendula Officinalis (Marigold) Flower, Cetrimonium Bromide, Citronellol, Benzyl Salicylate, Linalool.