hår Shampoo Bar – Revitalising | 50g
with COCOA BUTTER
(25 reviews)
Our cult hero. Revive your tresses and encourage healthy growth. With cacao seed powder and cocoa butter.
What makes it special:
Cocoa butter.

Rich in essential fatty acids and vitamins that heal and hydrate, cocoa butter locks in moisture and soothes irritation without weighing down your hair. Protects hair and soothes the scalp throughout the day.

Coconut oil.

This rich oil is renowned for its ability to tame frizz and encourage healthy growth. It penetrates each strand with ease, while antimicrobial properties protect and soothe your scalp.

Cacao powder.

Turns out chocolate is amazing for your hair. Improves circulation, stimulates cell renewal and healthy growth, overall reducing hair loss thanks to amino acids methionine and lysine.

Planet friendly.

Ditch the plastic and the palm oil with this sustainable little bar.

Travel friendly.

Take your revitalising bar anywhere you like – there's no travel limit on solids!

Long lasting.

This little bar can last up to 60 washes!

Naturally revitalising.

Our revitalising bar is free from silicon, artificial colours, parabens, alcohol, SLS, EDTA and petrochemicals.

Keep your hår Shampoo Bars safe and sound whilst on the go or at home with our handy låda storage tins
Good to know:
Made in the UK
Recyclable
Travel friendly
Plastic free
No chemical nasties
Absolutely love the shampoo and conditioner bars, leave hair squeaky clean and looking great. Won't use anything else now and have also converted husband too!
14th April 2022
I bought a revitalising shampoo bar for my husband to try and he loved it. Now I have very long colour treated hair and am fussy about my shampoo but curiosity of the better of me. So I gave it a go and was absolutely blown away by how quickly it lathered up. I didn't need to rub loads in or need a second wash. My hair was lush afterwards and I've now ordered the conditioner bar and other Gruum products, can't wait for them to arrive. Will certainly recommend to friends and family. Well done guys on making this little miracle shampoo bar. Sally
18th March 2022
I'm a total convert to the wonderful hair shampoo.Just put an order in for more and the conditioner.Really impressed.Due to illness my hair was totally out of condition🥲flat and lifeless using the Revitalising shampoo has made the biggest difference ever.Thank you Gruum!!Plus no more plastic bottles of shampoo and conditioner now.
4th March 2022
What's inside?
Our products make the most of natural ingredients, including…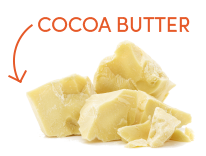 Conditioning
Leaves hair feeling silky-smooth and shiny.
1. Wet your hair
2. Swirl the shampoo bar between your hands or over your hair to create a lather.
3. Massage in to your hair.
4. Rinse and condition (if you'd like to!)
How should I store my hår Shampoo Bar
It's important that you allow the shampoo bar to dry out before storing, especially if the storage option has no drainage. Shampoo bars are water activated, so if left moist they can continue to dissolve. We recommend our hålla soap dishes which are super… Read more
Which Shampoo Bar should I use?
We have 4 different shampoo bars to choose from, so let's help you decide! Nourishing Coconut – All Hair Types A real crowd pleaser! This bar is a great all-rounder that smooths and adds shine to all hair types – Coconut oil is renowned… Read more
How do I use my hår Shampoo Bar?
Once you've wet the hair, swirl your shampoo bar across the hair to release a generous amount of suds that we're sure your hair will love! Once you have given the hair a good wash, rinse thoroughly with warm water. Then condition as normal… Read more
Sodium Coco Sulphate, Cocos Nucifera (Coconut) Oil, Theobroma Cacao (Cocoa) Seed Butter, Lanolin, Parfum, Aqua, Theobroma Cacao (Cocoa) Powder.