kåre Daily Moisturiser | 50ml
with ROSEMARY, SAGE & GREEN TEA
(29 reviews)
Our lightweight daily moisturiser. Easily absorbable, this anti-pollution miracle worker hydrates, protects and repairs, leaving you with a youthful glow.
What makes it special:
Rosemary.

Naturally antibacterial, rosemary cleanses while balancing out skin tone. As a vasodilator, it also works to reduce puffiness by triggering circulation and lymphatic drainage, encouraging vibrance.

Chamomile.

Great for sensitive skin, this natural anti-inflammatory soothes and reduces redness while repairing and evening out skin tone, thanks to high levels of antioxidant flavonoids and phytochemicals. 

Niacinamide.

A form of vitamin B3, this natural toner minimises and tightens pores, strengthening the dermatological barrier between you and the world.  

Sage.

Packed with Vitamin A, sage helps to repair damaged cells by increasing collagen production, while gently tightening and reducing the appearance of pores. 

Green Tea extract.

Anti-ageing. Thanks to high levels of catechins, this strong antioxidant is thought to reduce UV-induced oxidative stress, encouraging cell regeneration and elasticity.

Cypress Oil.

  A natural defender, cypress oil has both antibacterial and antimicrobial properties that work together to prevent infection and irritation from the outside world. 

Naturally moisturising.

Our daily moisturiser is free from artificial colours, synthetic fragrances, parabens, sulphates, SLS, EDTA and petrochemicals.
Absolutely lovely products at great prices. I love that the products are universal – my husband and I, and our three teens now all use the moisturiser/daily defence and all love it. Can't wait to try more products too. Packaging is great and so simple. Highly recommend!
19th March 2022
Where have you been all my life?!!? So much time wasted over the years trying to pick the least of the many evils available, all of which promised miracles which they were obviously never going to deliver but also all failed to deliver the one thing I actually wanted from them, which was just to keep my skin comfortable. All I ever needed was a simple, basic moisturiser – not too heavy and not too light. But it seemed like that was never to be had. Until now …
15th January 2022
I've tried several Gruum hair products and have also introduced my husband to the facial moisturiser which he reckons is the best skin care product he's ever used. My only gripe is with the hair conditioner bar which I binned after trying it 3 times as it did not seem to dissolve at all on my hair. Very disappointing as the shampoo bars are great!
12th November 2021
What's inside?
Our products make the most of natural ingredients, including…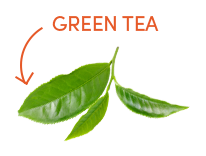 Antioxidant
Helps to purify and increase collagen, slowing down the ageing process.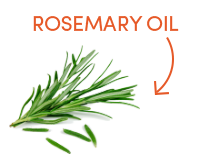 Anti-ageing
Enhances the youthfulness of skin, helps to heal blemishes and reduce inflammations.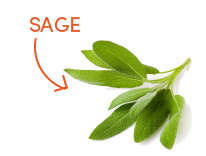 Antibacterial
Helps to relieve skin congestion, whilst keeping things bright and youthful.
1. Cleanse and dry your face. We recommend kori face wash, of course.
2. Squeeze a small bead of kåre moisturiser onto your fingertips.
3. Apply evenly to the face and neck, and massage into the skin until absorbed.
4. Use morning and night to keep your skin looking fresh and hydrated.
Aqua (Water), Cetearyl Alcohol, Glycerin, C12-15 Alkyl Benzoate, Caprylic/Capric Triglyceride, Glyceryl Stearate, Stearic Acid, Sodium Polyacrylate, Sodium Stearoyl Glutamate, Cupressus Funebris Oil, Sodium Lactate, Ethylhexylglycerin, Rosmarinus Officinalis (Rosemary) Leaf Oil, Sodium Hydroxide, Sodium PCA, Chamomilla Recutita Flower Extract, Salvia Officinalis Leaf Extract, Niacinamide, Camellia Sinensis (Tea) Leaf Extract, Pyrus Malus (Apple) Fruit Extract, Fructose, Glycine, Inositol, Lactic Acid, Urea, Phenoxyethanol, Sodium Benzoate, Potassium Sorbate, Limonene.