leif
BEARD OIL | JOJOBA OIL & ARGAN OIL | 50ml
Nourish and protect your facial fuzz with natural essential oils.
Argan & Jojoba smooth and soften the hair, whilst Vitamin E moisturises the skin beneath.
Lightly scented with orange and rosemary.
Subscribe & save
40% saving. Flexible deliveries. Cancel any time.
Key ingredients ▾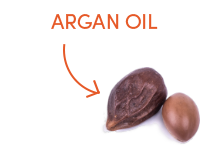 Hydrating
A nourishing anti-oxidant that reduces redness and irritation.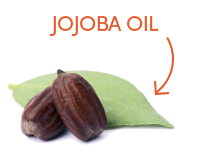 Nourishing
Aids strong beard growth and provides natural shine to your whiskers.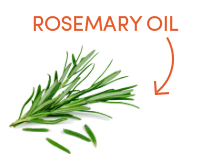 Stimulating
Helps to heal blemishes and reduce hair growth blocking inflammations.
How to use ▾
1. Wash your beard, then rinse and dry.
2. Apply a few drops of leif beard oil to your hands (a little more for fulsome fellows).
3. Rub between your palms to ensure an even distribution.
4. Massage the oil through your beard and into the skin.
5. Use daily to keep your beard feeling healthy and looking awesome.
Product description ▾
Our NEW leif beard oil is 5X "biggggger" (see what we've done!) than our original version. Giving you great quality with fantastic value.
leif beard oil is packed with conditioning ingredients to help maintain a healthy, handsome beard. Whether it's short and subtle or more Viking-esque, beard oil is an essential tool to ensure it's always looking its best.
It's easy to neglect the skin beneath your beard, but just because you can't see it doesn't mean it should be forgotten. Not only does leif help to keep your bristles in tip-top condition, the added Vitamin E provides the skin with the essential moisture it needs, so you can say goodbye to beard-druff. Happy skin = Happy beard.
Look good. Smell great.
No artificial colours or synthetic fragrances. Alcohol and EDTA free.
100% natural. No parabens, sulphates, SLS or petrochemicals. Not tested on animals.
Full ingredients list ▾
Helianthus Annuus (Sunflower) Seed Oil, Cocos Nucifera (Coconut) Oil, Prunus Amygdalus Dulcis (Sweet Almond) Oil, Citrus Aurantium Dulcis (Orange) Peel Oil, Rosmarinus Officinalis (Rosemary) Leaf Oil, Simmondsia Chinensis (Jojoba) Seed Oil, Eucalyptus Globulus Leaf Oil , Tocopheryl Acetate (Vitamin E), Argania Spinosa (Argan) Kernel Oil, Limonene, Linalool.