danne Clear Shave Gel | 120ml
with ORANGE, EUCALYPTUS & ALOE VERA
(19 reviews)
Our moisturising, clog-free shave gel. Kind to both your face and your body. Infused with naturally antibacterial witch hazel, and soothing aloe vera.
What makes it special:
Ultimate precision.

Our transparent, clog-free shave gel is designed to give you control. You can pinpoint every hair by using it as is, or gently massage into a conditioning foam – either way, our lightweight shave gel will allow for a seductively smooth shave. 

Witch Hazel.

An anti-inflammatory astringent that tightens pores and reduces redness. Both antimicrobial and antibacterial, this powerful all rounder simultaneously soothes, cleanses and prevents infection.

Aloe Vera.

A saviour for thirsty skin, Aloe Vera increases collagen synthesis while acting as both an anti-inflammatory and an antioxidant, ultimately helping to soothe, hydrate and repair.

Orange.

Rich in vitamin C and hydrating flavonoids, this powerful antioxidant encourages cell repair and elasticity by increasing collagen production, leaving you with a bright, fresh complexion.

Eucalyptus.

Anti-inflammatory properties work to reduce redness and soothe irritated skin. Eucalyptus also works as a vasodilator, increasing circulation and encouraging vibrance.

Rosemary.

Naturally antibacterial, rosemary cleanses while balancing out skin tone. As a vasodilator, it also works to reduce puffiness by triggering circulation and lymphatic drainage, encouraging vibrance.

Naturally soothing.

Free from artificial colours, synthetic fragrances, parabens, sulphates, SLS, EDTA and petrochemicals
Good to know:
Hypo-allergenic
Made in the UK
Recyclable

friendly
Vegan
No chemical nasties

derived
Naturally
I've been using Gruum products for a while now and love them! So the absolute best buys are The razor!!! A total go to daily! The Lemongrass Shampoo Soap easy peasy! Jasmine Bath Soak! Decadent perfume for absolute relaxation. Shave Gel! Silky smooth finish and hydrating. Never not been more than impressed by every delivery! Keep Gruuming!
2nd April 2022
I have used a few of the Gruum's shaving products; however the one that stood out the most was danne Clear Shave Gel and it's the reason why I keep coming back.
18th January 2022
What's inside?
Our products make the most of natural ingredients, including…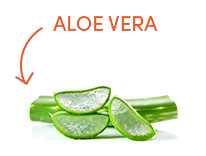 Soothing
Hydrates and moisturises the skin to eradicate dryness and irritation.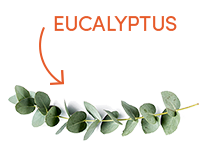 Antibacterial
A natural anti-inflammatory that refreshes and purifies the skin while also clearing and cleaning.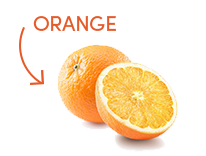 Uplifting
Our Morroccan orange oil uplifts your skin and hair while invigorating the senses.
1. Rinse shaving area with hot water
2. Smooth a generous amount across the shave-able area
3. Massage into the skin with an upwards stroke to lift hairs away from skin
4. After shaving rinse away leftovers and pat dry
Aqua (Water), Cocamidopropyl Betaine, Glycerin, Triethanolamine, Acrylates/C10-30 Alkyl Acrylate Crosspolymer, Phenoxyethanol, Polysorbate 20, Hamamelis Virginiana (Witch Hazel) Water, Aloe Barbadensis Leaf Juice, Eucalyptus Globulus Leaf Oil, Maltodextrin, PEG-14M, Citrus Aurantium Dulcis (Orange) Peel Oil, Rosmarinus Officinalis (Rosemary) Leaf Oil, Alcohol, Sodium Chloride, Limonene.