sömn Relaxing Sleep Mist | 50ml
with LAVENDER
(4 reviews)
Forget counting sheep, spritz a little of our sleep mist onto your pillow and head straight to dreamland.
What makes it special:
Lavender. Calms the nervous system by activating GABA pathways (responsible for reduced nerve cell excitation) in the brain. It's no wonder that lavender has been used as a sleeping aid for centuries.
Ylang Ylang. Lowers blood pressure and heart rate, setting your body up for a soothing slumber.
Chamomile. Contains apigenin, a compound often used holisitically as a supplement for insomniacs. The gentle scent goes a long way too.
Naturally dreamy. Free from artificial colours, synthetic fragrances, parabens, sulphates, SLS, EDTA and petrochemicals
Good to know:
Made in the UK
Recyclable
Travel friendly
Vegan friendly
No chemical nasties

derived
Naturally
Ethical and useful! I've tried Grüüm before the pillow spray was particularly useful during stressful times to aid my sleep. What I didn't realise then was the range of ethical products with minimum packaging they did. I'm really happy I got the shampoo bar ordered and the facial and body bar are regenerating and work up a great lather to wash with and NO PLASTIC bottles cluttering up my bathroom. Highly recommended.
24th March 2022
Love love love your sleep spray and shampoo bars. Fabulous company, fabulous products and fabulous service
17th February 2022
I love the shampoo bars and the lavender pillow spray. I used to buy them elsewhere but now Gruum is my go to website for these. I've just ordered some hair conditioner bars recently and I'm waiting for their arrival and I have complete confidence that they'll be just as good as the shampoo bars.
30th January 2022
What's inside?
Our products make the most of natural ingredients, including…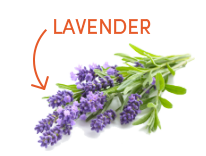 Relaxing
Soothes and calms, whilst relaxing the mind with a subtle aroma.
1. Spritz over your pillow before bed.
2. Close your eyes, breathe deeply and sleep well.
Aqua, Alcohol Denat, Glycerin, Polysorbate 20, Lavandula Angustifolia (Lavender) Oil, Cananga Odorata Flower (Ylang Ylang) Oil, Chamomilla Recutita (Matricaria) Flower Extract, Citrus Aurantium Dulcis (Orange) Fruit Extract, Phenoxyethanol, Ethylhexylglycerin, Citric Acid, Sorbitan Olivate, Benzyl Benzoate, Potassium Sorbate, Sodium Benzoate, Linalool, Limonene, Geraniol, Isoeugenol, Eugenol.