Make your skin care dreams come true with our cool collection of hyaluronic acid serums.
We have three hyaluronic serums on the table, each one tailored to address a multitude of complexion issues. Get to know what they are, how to use them and when!
Why is hyaluronic acid good for your skin?
Hyaluronic acid is a remarkable ingredient that occurs naturally within the body. It keeps things running smoothly by encouraging hydration and elasticity. When applied topically the skin, it hydrates deeply, by helping to retain moisture. This then encourages a plump, vibrant complexion, reducing the appearance of fine lines and wrinkles. Hyaluronic acid also helps wounds to heal at a much faster rate and can reduce the appearance of scarring and dark spots. That's why we've used it as the base for all three of our sumptuous serums. But there's so much more to appreciate…
What else you got in there?
Each of our serums contains a rich blend of mother nature's finest skin saviours; natural ingredients that work in different ways to benefit your complexion. From retinyl palmitate and vitamin A, to avocado oil and green tea extract, each one of our three serums has a minimum of 7 naturally outstanding ingredients per pot, making them the ultimate concentrated skin restorers!
'But how do I choose the right one for me?' We hear you cry! Well, what if we told you that each serum is like an individual power ranger. They work well on their own, for sure, but when the power rangers combine forces, that's when you see real results.
By using all three serums, you can fully reap the rewards of each one, without compromise. Here's how…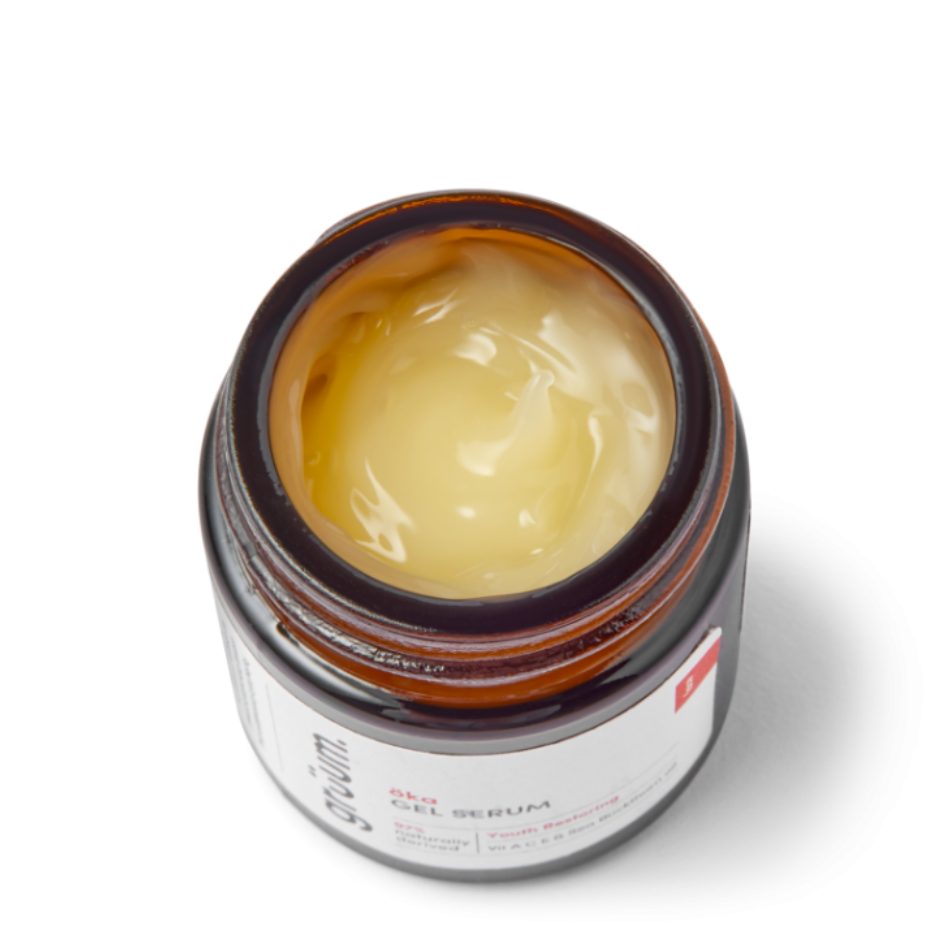 The Daytime One
Protect your skin from oxidative damage throughout the day.
Our öka Gel Serum – Youth Restoring | 30ml is perfect for use throughout the day. Many of the ingredients in our anti-aging serum fight oxidative stress and protect from UV rays. It's the environmental stressors that we face each day that cause us to lose skin elasticity, due to cell breakdown and UV damage.
Massage a little serum onto your face after cleansing, then apply moisturiser. We recommend pairing it with our Daily Defence Lotion for full protection from the sun's leathery rays. It's lightweight, non-oily and has an SPF of 50!
Ingredients include: Hyaluronic acid, Aloe vera, Vitamin A, Vitamin E, Retinol (Retinyl Palmitate), Dunaliella salina, Bilberry, Lemon, Glycolic acid, Lactic acid and more.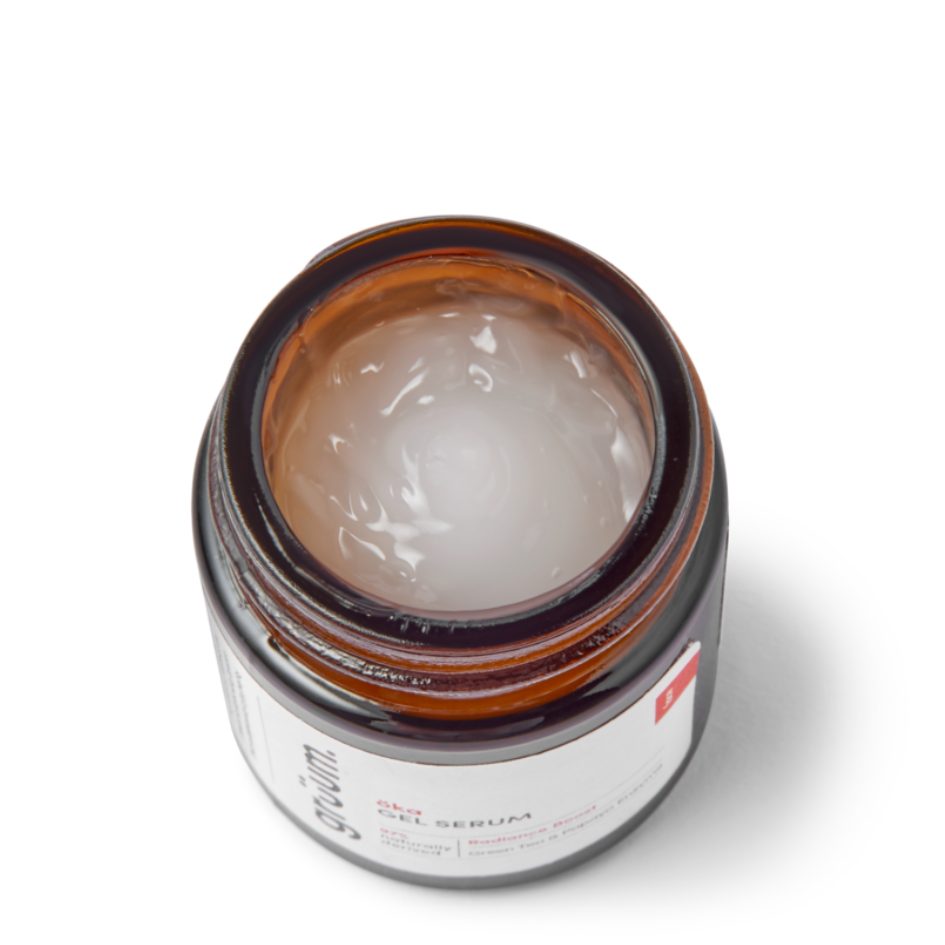 The Nighttime One
Restore your radiance overnight.
Go for gold! Our öka Gel Serum – Radiance Boost | 30ml will restore your glow overnight, sleeping beauty style! Except instead of a quite inappropriate and assuming prince waking you up, you'll wake up to the glow of your own gorgeous complexion.
Thanks to high levels of vitamin A, alongside essential skin renewing lipids that your epidermis will love, this serum speeds up the process of new cell formation, reducing the appearance of dark spots and fine lines. Basically it rebuilds and replenishes your complexion while you sleep. Apply nightly after cleansing and before moisturising.
Ingredients include: Hyaluronic acid, Aloe vera, Vitamin A, Vitamin D, Vitamin C, Vitamin E, Folic acid, Avocado oil, Papaya, Green tea, Cranberry, Strawberry and more.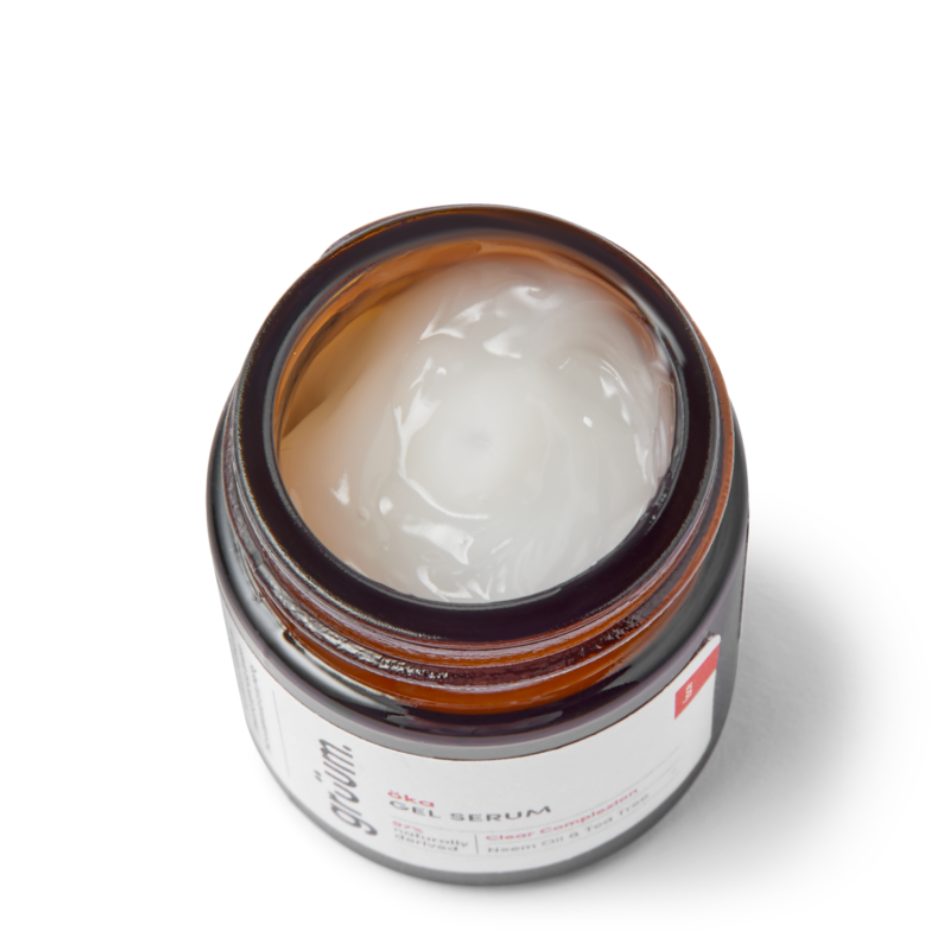 The As and When One
Keep breakouts at bay and rebalance your complexion when you need it.
Our öka Gel Serum – Clear Complexion | 30ml is here to reduce inflammation, encourage healing, rebalance sebum production and so much more. If you are particularly prone to acne, on a daily basis, we recommend blending the youth restoring serum with the clear complexion serum.
However, if you're only prone to breakouts every now and again when the weather changes or when your hormones are raging away, we recommend swapping the radiance boost serum for the clear complexion serum as soon as you feel the twinges of change in your skin. Apply nightly before moisturising to soothe and encourage repair while you rest.
Ingredients include: Hyaluronic acid, Aloe vera, Vitamin E, Neem oil, Tea tree, Sunflower seed oil, Cedarwood, Lemon, Vitamin A, Vitamin C, Folic acid and more.
Enjoy feeling good! Give us a follow online and let us know what worked for you.
Love, grüum.
Instagram | @gruum_hq
Facebook | @gruumHQ