Combination skin is when you have the joy of having both dry AND oily skin at the SAME TIME lucky you. For the person who has to have it all.
Symptoms:
Clogged pores in the T-zone area
Large pores in the T-zone area
Shininess and oily skin in the T-zone area
Dry, flaky and dull cheeks
Cheeks and neck that are more sensitive to cleanser
But… Why?
The root cause of combination skin is a little harder to pin down than those with more extreme skin conditions, such as very dry or very oily skin.
If you're not dealing with a genetic predisposition to an extreme skin condition such as acne or eczema, then your breakouts may well be the product of stress and hormone imbalance.
For this article, we've decided to focus on the benefits of calming the dickens down, and casting off the stressful cape of life.
Things to eat

Often life can lead to a breakout due to stress, and nuts are an excellent way of replenishing the B-vitamins you lose when you get stressed out. Say nuts to stress.
Omega 3 Rich foods (DHA in particular)
It's time to get into oily fish, my friend. I'm talking salmon, mackerel and co. Omega 3 is proven to reduce anxiety, and it's amazing for maintaining normal neurological functions as well which is just delightful. If you're not into fish, you can always get hold of some Omega 3 supplements to add to your diet.
Magnesium is one of those elements that you didn't realise you were running low on until you started taking it. So many of us have low magnesium levels and those with lower magnesium levels tend to have higher levels of stress and are more likely to slip into depression. Magnesium is also amazing for dealing with cramp. Magnesium rich foods include almonds, spinach, black beans and soy milk.
A comforting and filling complex carbohydrate that slowly releases energy, regulating your mood and lowering stress levels.
Apparently, people who sip on tea are calmer than those who don't, so treat yourself to some lovely tasting teas and rejuvenate through the medium of mugs.
Products to use… and how to use them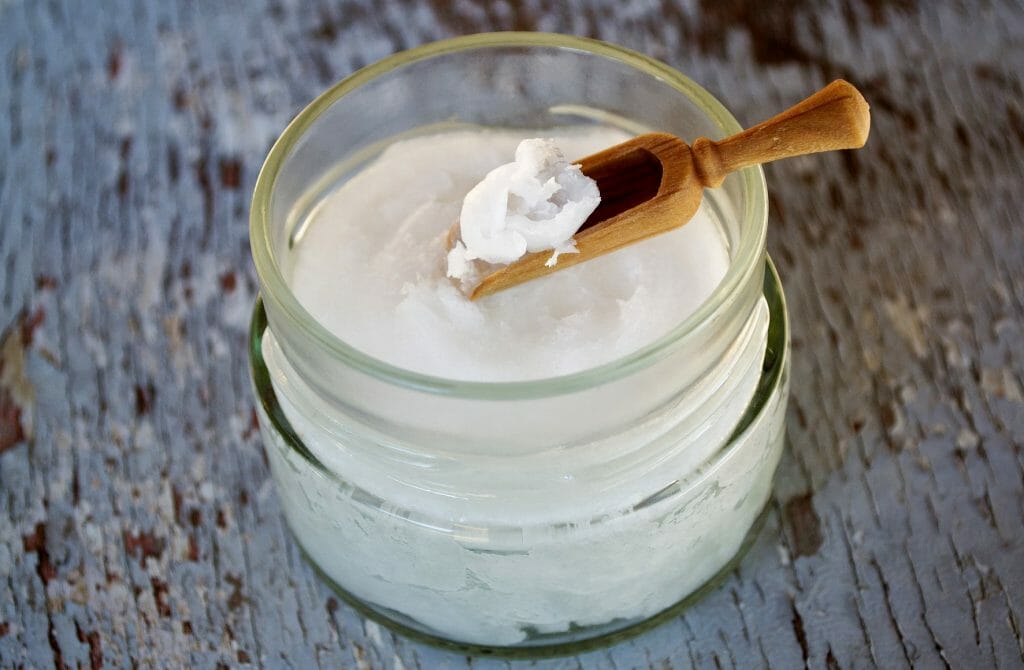 We're sticking to a calm theme, and your topical skincare routine is no exception. We'll be focusing on the gentle and easygoing ways to take care of your confused complexion.
Get rid of any unnecessary chemicals from your skincare routine. If you're a makeup wearer use organic coconut oil to remove it. Simply smudge a bit of coconut oil around your eye, and then wipe with a cotton pad. Marvel as your mascara disappears, leaving behind only a faint coconutty smell and a soft complexion.
Look for a gentle exfoliating cleanser full natural ingredients – our kóri face wash is packed full of Mother Earth's best inventions like Aloe Vera, Witch Hazel and Eucalyptus, which work together with our biodegradable exfoliating beads to take amazing care of your skin.
Squeeze a little onto your palm and gently massage it onto your damp visage in circular motions. Rinse well. This magical treat will get rid of any flaky skin, while simultaneously unclogging your pores – leaving you feeling both fresh and soothed.
After a fluffy towel pat down, spritz a little toner on your visage, focusing particularly on the areas prone to breakouts. Our facial tonic gosta also contains Witch Hazel which is a natural astringent as well as an anti-inflammatory agent, so this magical ingredient will cause your pores to contract while also reducing any redness.
Now you've cleansed, it's time to (calmly) break out the moisturiser. Our moisturiser kåre contains soothing natural ingredients like Chamomile, Rosemary Oil and Sage that your skin will soak up thirstily.
It's lovely and light so it won't clog your pores. Sage in particular is great for problem skin as it has anti-inflammatory and antibacterial properties. A little goes a long way, so take a small squidge and massage onto your face in circular motions.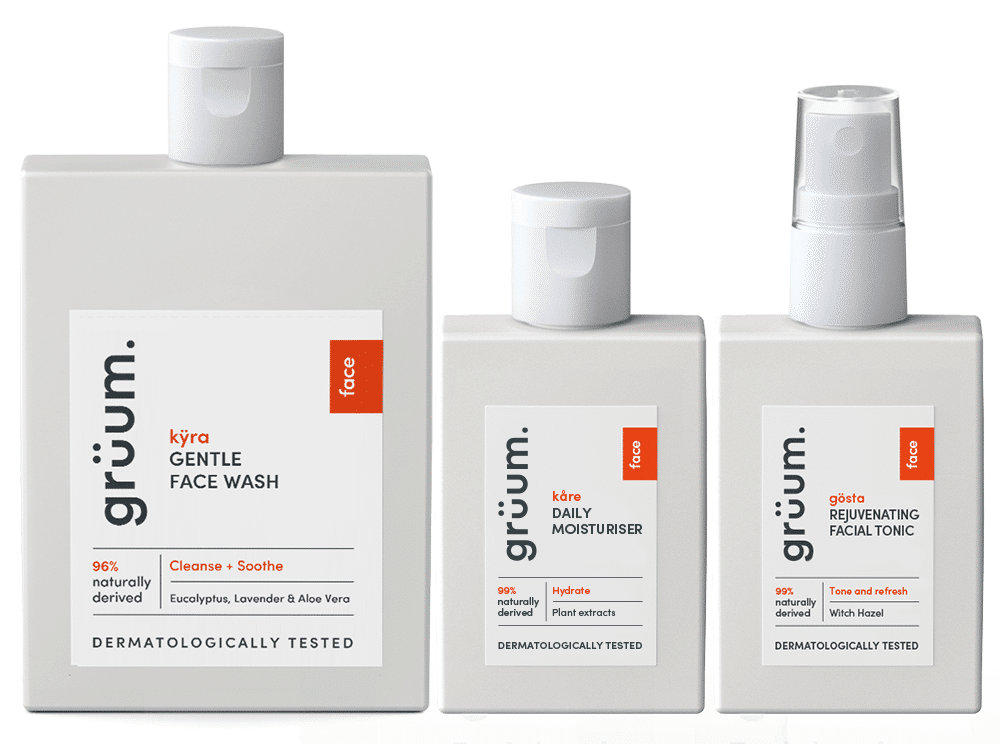 Homemade face masks
No.1 Oatrageous
(A mixture of lots of breakfast foods that are good for your face)
Ingredients
½ cup of water
⅓ cup of oatmeal
2 tablespoons of plain yoghurt
2 tablespoons of honey
1 egg white
Recipe
Find a mixing bowl and add ⅓ of a cup of oatmeal
Then add ½ a cup of boiling water and stir slowly, ensuring that the water permeates the oatmeal
Let the mixture settle for around 2 minutes
Add the yoghurt, honey and egg white
Avoid the temptation to eat the mask as you let it cool
Application
Wash your face with a gentle exfoliating cleanser – make sure all make-up has been removed
When the mask is at a safe temperature – always test first – apply a thin layer to your face
Lie back and relax for 15 minutes or so and then rinse with warm water
*be careful to put some kind of strainer down before you rinse, to catch the oatmeal as it can block up your drain!*
Pat your skin down gently with a clean, soft towel.
No. 2 Clayin' alive
(A tropical paste for your face)
Ingredients
1 tsp of bentonite clay
1 small ripe banana – mashed or whisked to a lump-free pulp
1 ½ teaspoons of organic olive oil or coconut oil – whichever you prefer!
Directions
Mix everything together
Apply the mixture to your face and lie back for a good 20 minutes
When the clay has hardened sufficiently, rinse it off with warm water
Revel in the freshness of your complexion!
Lifestyle stuff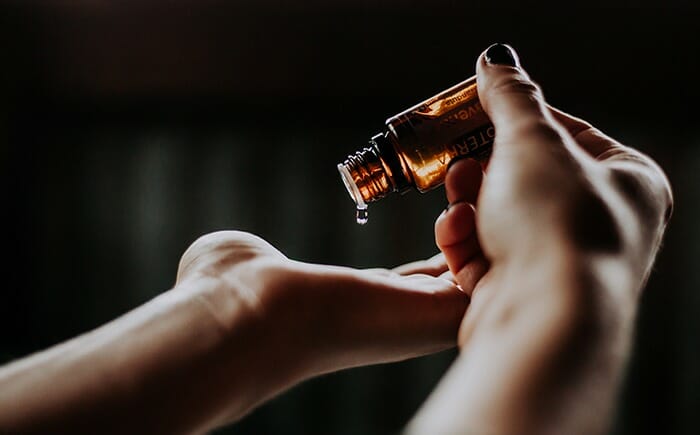 Sometimes stress is entirely unavoidable. There will always be times when you feel like you wouldn't mind eating all of your cereals. Occasionally this can be very therapeutic. However, there are other more tried and tested methods of destressing that will allow you to go about your day calmly, with your cereals intact for breakfast the next day.
A basic one to weave into your day is aromatherapy. Your sense of smell is powerful and when harnessed in the right way, it can do so much to get you into a tranquil and rejuvenated mindset. So get yourself an oil burner and some essential oils. There are so many to choose from, but here are a couple renowned for their mind-freeing power to get you started:
Expresses an earthy-spicy scent, and is renowned for its grounding, balancing effect on the mind. It's been a popular oil for centuries and before ebay was invented, it used to be literally worth it's weight in gold.
Famous for its calming effect on the mind, this motherly oil is often used as a sleeping aid
A refreshing citrusy scent that blows away the dusty cobwebs and leaves you feeling like a happy spring lamb, tottering about the fields and that.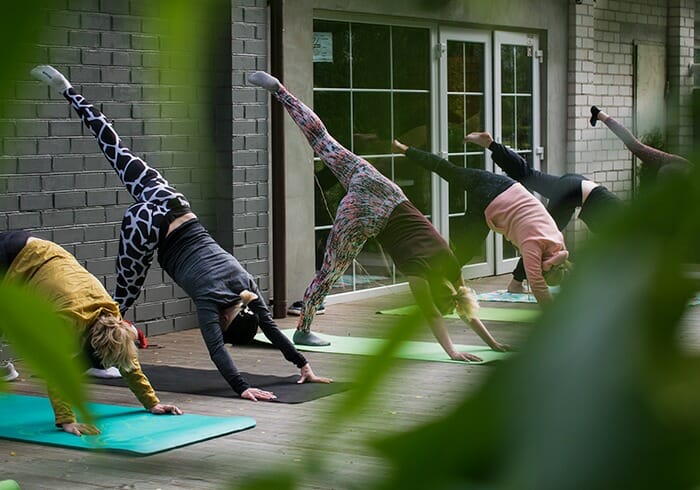 As well as stirring up your senses, you can also give yourself chance of a more tranquil life by exercising regularly. Doing 15 minutes of yoga a day, or going for a casual walk in the park will release endorphins into your brain, making you feel all happy and at one with the universe.
As well as this, exercising regularly will improve your blood circulation which is great news for your skin and will also help you on your way to fulfilling possibly the most important factor for staying calm: sleep.
It's very tempting to convince yourself that you don't need those few hours, and that you can get more done, but what's the point in giving yourself more free time when you're too tired to use that time properly anyway?
Your body needs sleep to repair itself and process the day – any less than 7 hours of sleep a day will affect your mood and your complexion, so bust out the lavender oil and have a snooze.