If you've got no extreme skin beefs, and your face is pretty well behaved, then it sounds to me like you've got normal skin. But normal skin needs looking after too – it's still skin and it's still special and it still deserves attention.
Symptoms (if you can call them that):
Very few or no imperfections at all
Not notably sensitive
Hardly noticeable pores
A healthy, glowing complexion
Things to put in your face
Skin may look like it's fine just hanging out on your various limbs, but it needs nutrients and oxygen as well, and you'll be blown away by the effect your food choices can have on your complexion.
Foods rich in zinc will boost the production of collagen in your skin which slows down the ageing process. It also acts as an antioxidant and encourages healthy cell division.
Here are a few great zincy foods to add to your diet:
Pumpkin seeds
Cocoa powder
Chickpeas
Cashews
Mushrooms
Spinach
Products to use… and how to use them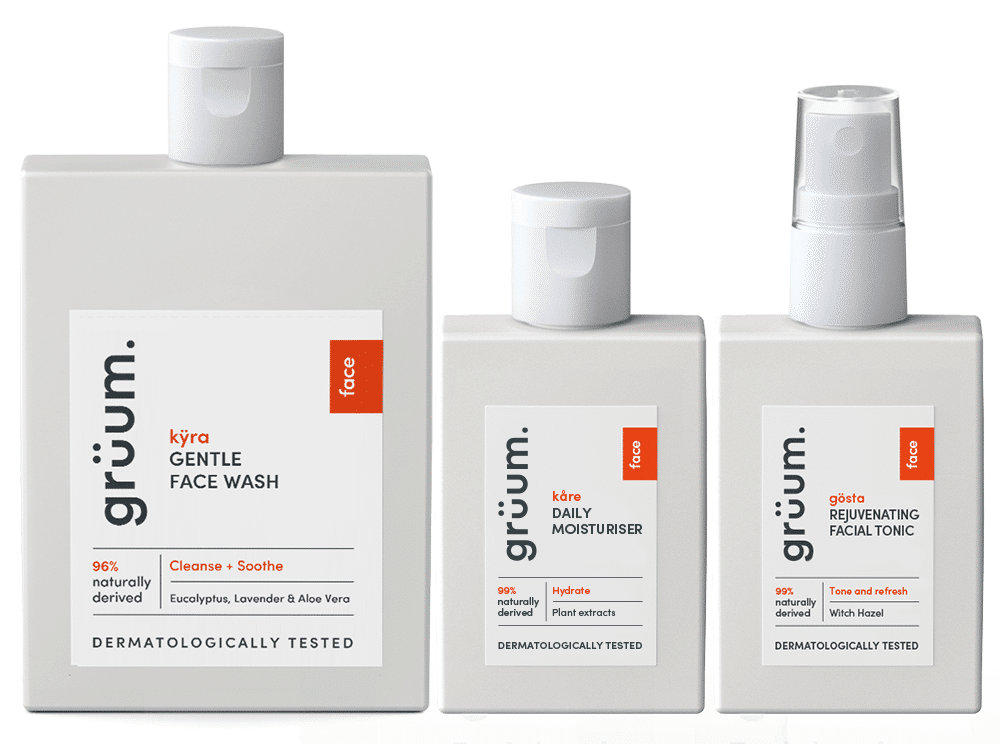 You do have a lot more freedom with the ol' normal skin, as though you may use certain products at certain times, (for example if you're dealing with your monthly hormones and you have a minor breakout, you might use products for a more oily skin type) generally speaking your choices are based on things like texture and scent preference, which is just lovely.
Life can still hit you pretty hard in the face sometimes though, so it's best to have some staple products you can rely on. If you use just a little of our face wash in the morning and evening time you'll be able to wash away the dusty harassment of your busy life with ease.
Our face wash contains various natural ingredients such as Witch Hazel, Eucalyptus, Orange Oil, and Aloe Vera which soothe your skin whether it's being attacked by the sun or the frost. You'll also find in there some biodegradable exfoliating beads that'll get rid of any unwanted dirt clogging up your pores. Use a little blob of it and gently massage it into your face, then rinse.

Our moisturiser is made for your face. And a lot of other faces actually, as it's made to work with every skin type – we aren't biased. So regardless of how your skin's acting, we recommend using our moisturiser after every face wash, to lock in that essential moisture without weighing down your face.
If you're feeling like your pores are just a little too obvious sometimes, you should spritz a little tonic on your mush; that'll sort you right out. You only need a little, so don't go mad for it (though with our lovely scents, sometimes it's hard to resist a lengthy spritz).
Homemade face masks
Extinguish My Fire
(a soothing face mask to combat sunburn)
Ingredients:
A quarter of a normal sized cucumber
A few fresh mint leaves
A tablespoon of yoghurt
Method:
Wash the cucumber and the mint leaves.
Slice the cucumber into small pieces
Blend the mint leaves and the cucumber together and make a smooth paste.
Mix in the yoghurt and make a spreadable paste.
After cleansing your skin, apply the mixture, lie back and relax. Leave it on for a good half hour, wash off gently with warm water and then moisturise.
The Green Honey Monster
(For a hug of antibacterial and moisturising love)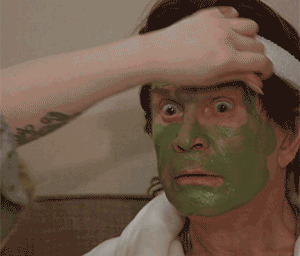 Ingredients:
1 teaspoon of Coconut oil
1 teaspoon of honey
¼ of a ripe avocado (you can eat the rest 😉 )
2 drops of rose essential oil – try to get a pure therapeutic version
Directions:
Mash up that avocado as if it was a day at work
Add all the other ingredients and give it a good mixing
Spread the mask lavishly over your face and neck
Sit back and relax for 15 minutes while loads of nice things happen to your visage
Wash off with warm water and pat dry to reveal some proper nice, well soft skin
Lifestyle stuff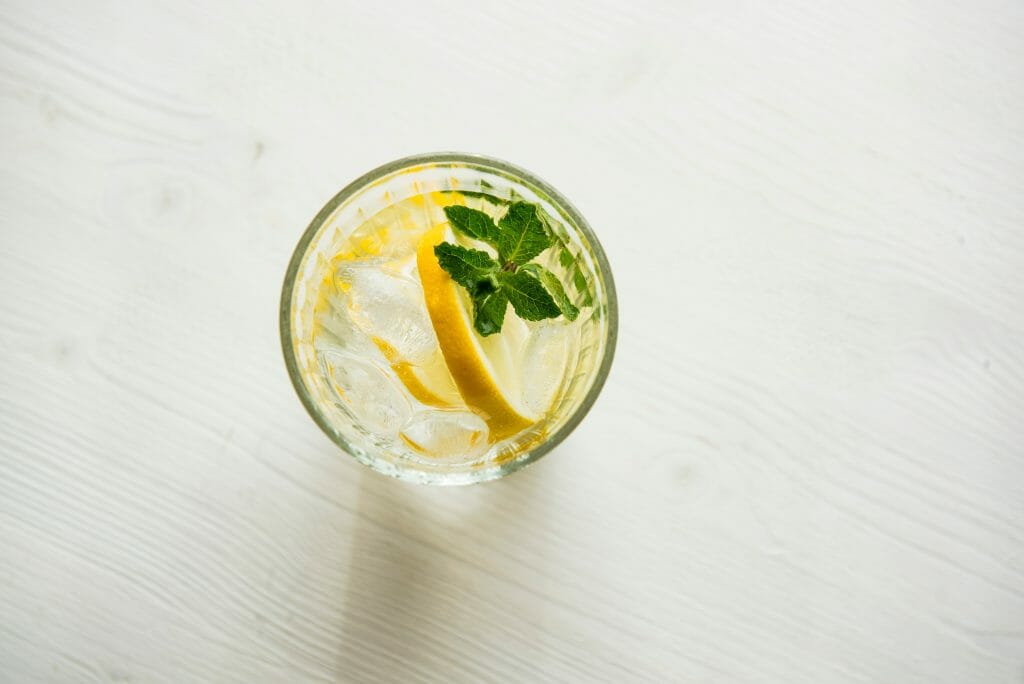 Get used to relaxing. Being stressed out is bad for most parts of your body. It's a weird leftover from when we thought we were going to get eaten by tigers in forests and such, and it's a very inconvenient reaction to life that we all have to deal with.
Try fitting some more exercise into your life. It sounds annoying, but exercising can really lower your stress levels. It releases endorphins into that whirring brain of yours and can really help you focus on the moment instead of worrying about stuff that has already happened or might maybe happen. It also improves your circulation, which is top notch for your skin.
Drink loads of water. Life hack for the tea and coffee drinkers: every time you go to make a hot drink and you're waiting for the kettle to boil, have a glass of water. Also, try alternating with some herbal teas every now and again.