Summer is finally here! And as the weather heats up, it's time to start thinking about switching up your skincare routine. Whilst the wrath of winter certainly doesn't do your face any favours, that's not to say that summer doesn't come with its problems. We've put together this summer skincare routine to keep your face happy in the heat.
Step 1 – cleanse
Breakouts are a common problem during the summer months. Increased heat leads to increased sweating, which can build up on the skin and clog pores. The simplest way to combat this is by making sure you're really on point with keeping your skin clean and fresh.
If you don't do so already, we'd strongly recommend washing your face with a gentle cleansing wash both morning and night. This will ensure your pores are free from lingering dirt and impurities for a spot-free summer.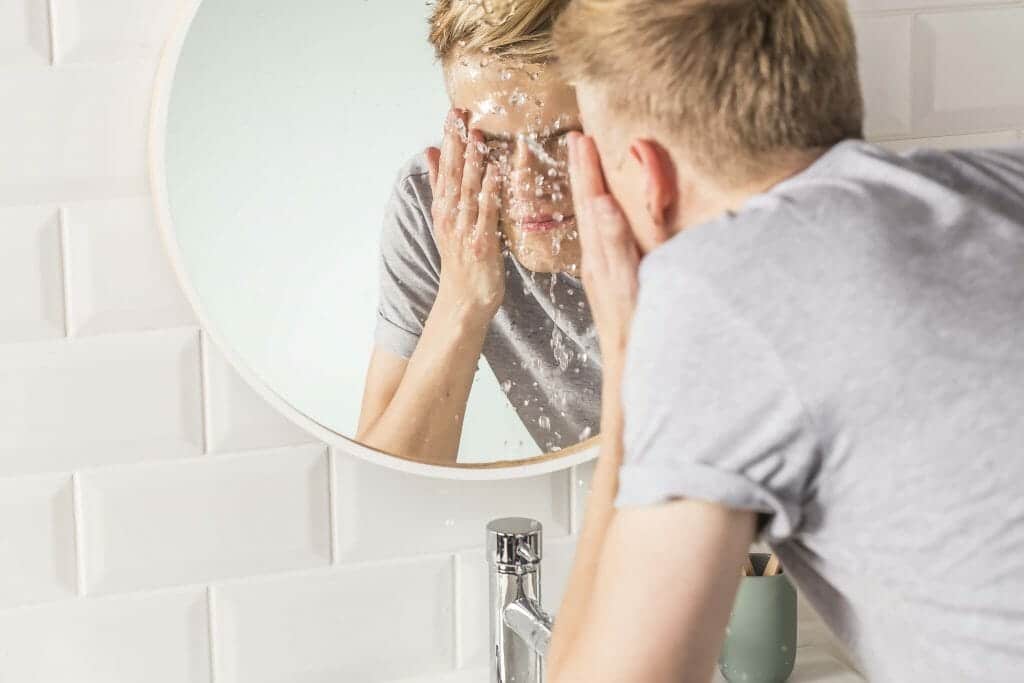 Step 2 – Tone
Arguably the holy grail of the summer skincare routine, if you're not already using a toner then you really are missing out on a trick.
If you're a newbie to the world of skincare, then toner might sound like an unnecessary extra step. But trust us, once you get started we promise you will never look back.
As much as we all love a bit of sunshine, there's no denying that it comes with its problems. Many of us experience excess shine when the weather heats up. Add a bit of sunburn into the mix and you run the risk of spending the summer looking like a glace cherry.
Aside from the obvious point of making sure your skin is properly protected from the sun (we'll talk more about that later), another way of avoiding this fate is by simply using a toner.
Our gösta tonic is packed with soothing natural ingredients like aloe vera and witch hazel, both of which are perfect for healing scorched and sunburnt skin. A few sprays of gösta will also remove any excess shine from your face. We'd recommend using it at least twice a day (morning and evening after cleansing), but if shine is a particular problem for you, then it can also be applied as a refresher throughout the day.
Step 3 – Moisturise
Now those freezing temperatures are out of the way, you'll probably find that you can get away with using a little less moisturiser than you were using in the winter.
That being said, it's still an important step. Even oily skin can be dehydrated, and skipping the moisturiser completely can cause it to over-compensate by producing more oil. It's a vicious cycle that's certainly best to be avoided.
Step 4 – Protect
Quite possibly the most important step in a summer skincare routine, yet it's a step that so many people are skipping! Sun damage is the number one cause of skin ageing. Around 90% of the visible skin changes associated with ageing (wrinkles, dark spots etc) are caused by the harmful effects of the sun.
"Can I just use a moisturiser or makeup with SPF instead?"
In short, no, not really.
You see, using a just a moisturiser or makeup with added SPF is very unlikely to give you the protection you need. The problem comes with the amount of product you're applying. In order to get the full SPF protection, you need to apply about a teaspoon of product to your face and neck. Now think about it, when do you ever use that much moisturiser? And unless you're cool with looking like coco the clown, we wouldn't recommend using a teaspoon of foundation in one application either.
So if you're serious about protecting your face from those rays (which you should be), then you should always apply proper sunscreen alongside your moisturiser.